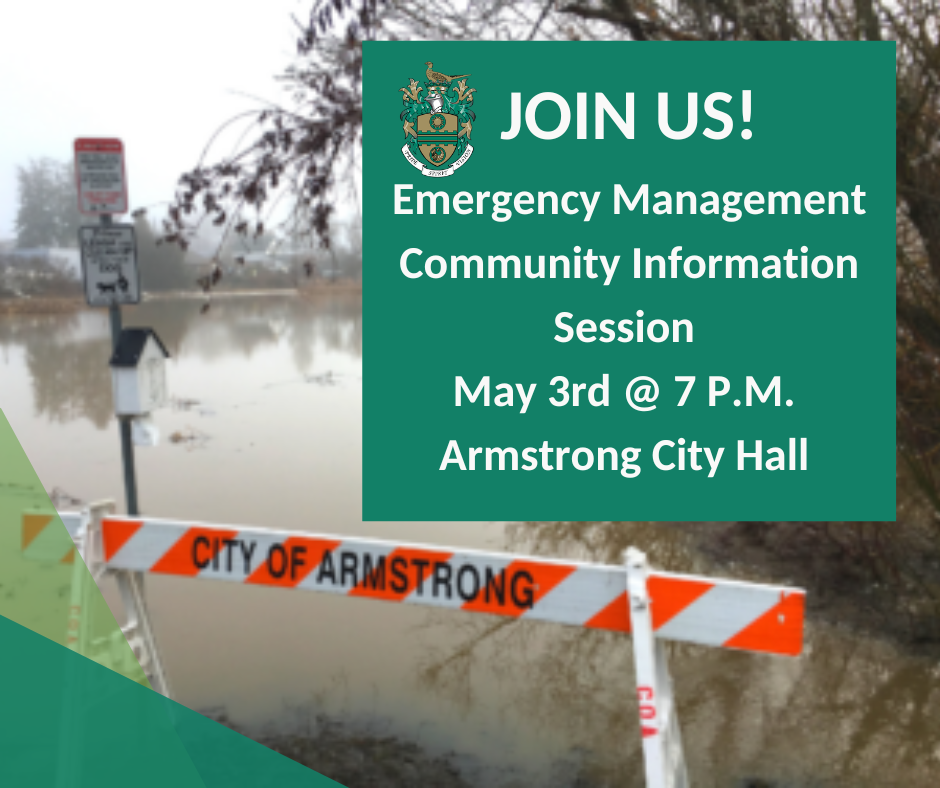 Emergency Management Community Information Session
Armstrong, BC – In support of Emergency Preparedness Week occurring May 7th -13th, 2023, the City of Armstrong is hosting an Emergency Management Community Information Session. The session is aimed at reviewing emergency evacuations and to assist residents with an understanding of their own emergency preparedness.

The 2021 White Rock Lake Fire created significant displacement of residents and businesses throughout the North Okanagan. As part of reviewing our response to this wildfire event the City of Armstrong recognized the importance of its own evacuation preparedness.
In 2022 the City of Armstrong   completed the development of an evacuation route plan with funds from the Community Emergency Preparedness Fund. The City will be hosting an Information session that focuses on the City's evacuation preparedness and personal evacuation planning for residents and businesses owners.

The City recognizes that it plays an important leadership role in ensuring that our citizens and businesses are aware of their own best preparedness practices. We invite all our residents to attend.  The event will be held on Wednesday, May 3rd at 7 p.m. in City Hall, Council Chambers located at 3535 Bridge Street, Armstrong, B.C.