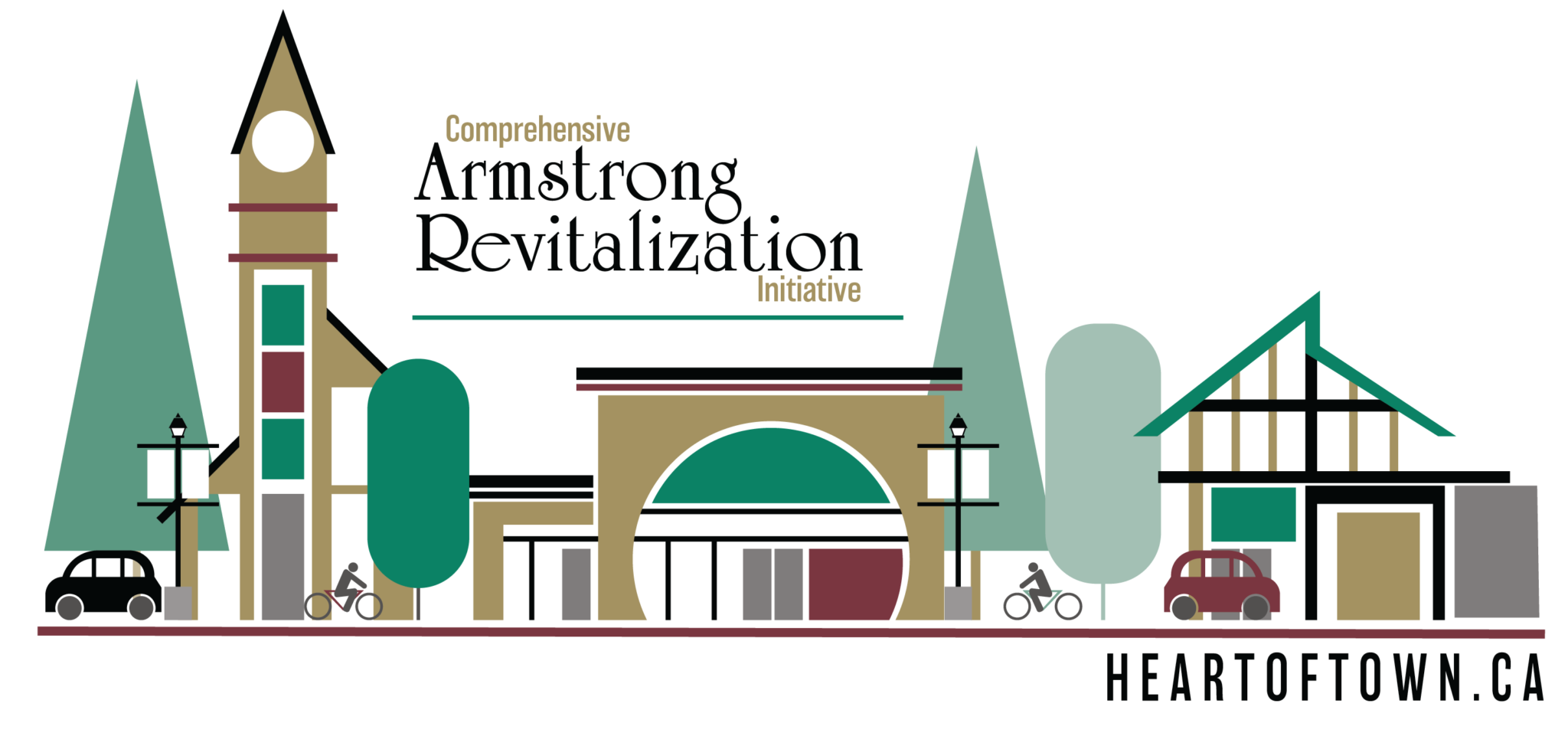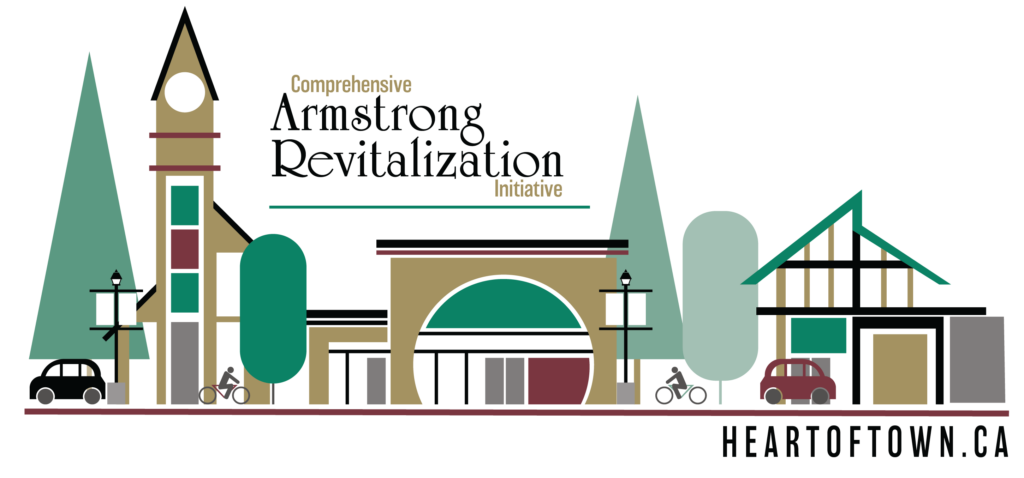 The City of Armstrong is excited to launch the Comprehensive Armstrong Revitalization Initiative (CARI), aimed at reimagining the Project Area as outlined in the map below. This project will set the stage for updating the look, feel and function of the study areas. We are focusing on enhancing safety, creating inviting public spaces, improving landscaping, promoting active transportation, designing wayfinding signage, and integrating rail trail connections. This ambitious undertaking is funded by the Province of BC's Rural Economic Diversification and Infrastructure Program (REDIP) and the Economic Trust of the Southern Interior (ETSI) .
All project updates and interactions will talk place on the heartoftown,ca website. We encourage residents to participate in the walking tour, surveys and community engagements all which can be found on the website.
How to Stay Informed:
Visit: heartoftown.ca and register on our project email distribution list below for future project updates
Email our project lead and the City's Economic Development Coordinator, Dione Chambers at dchambers@cityofarmstrong.bc.ca. Let's start the conversation!