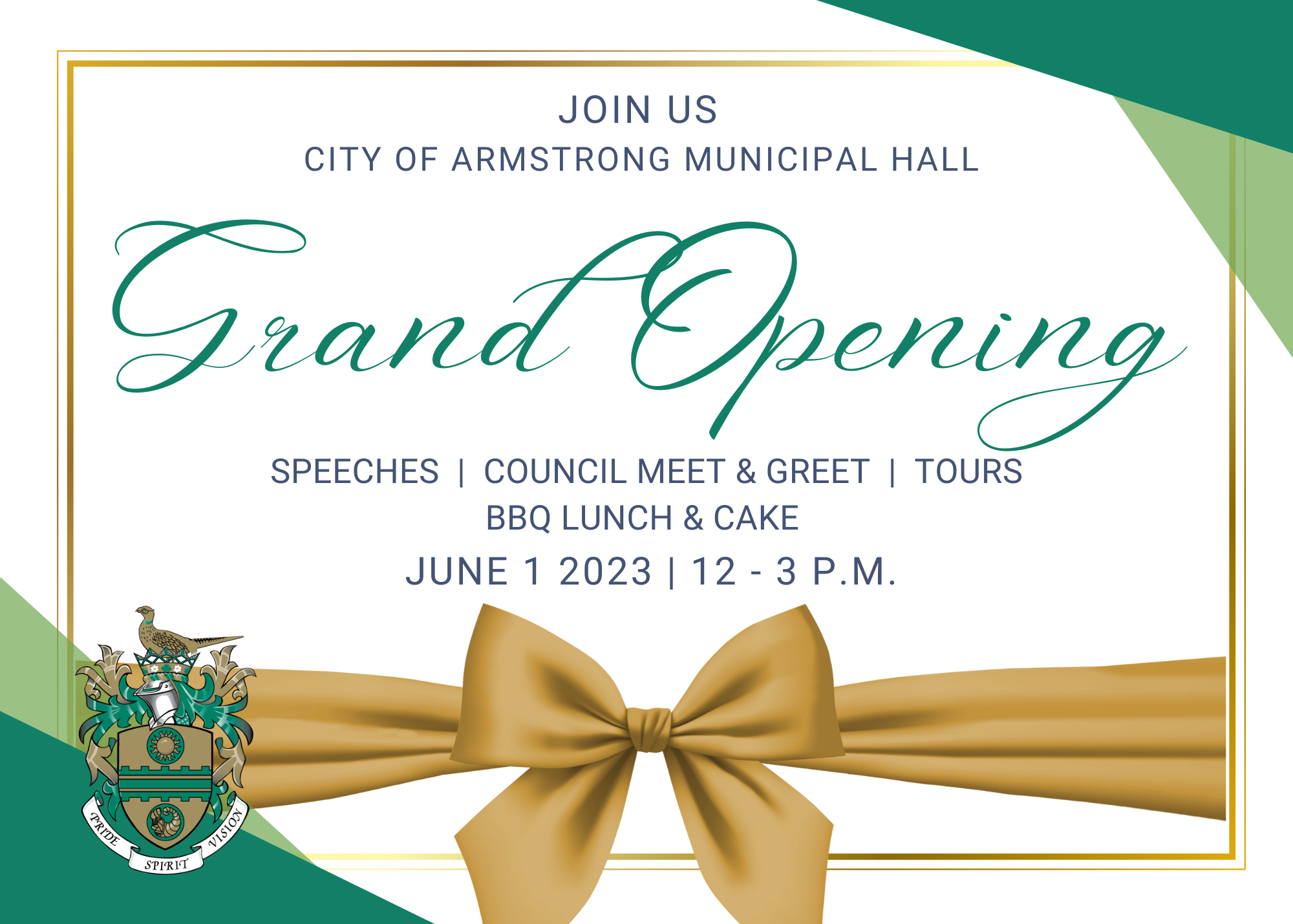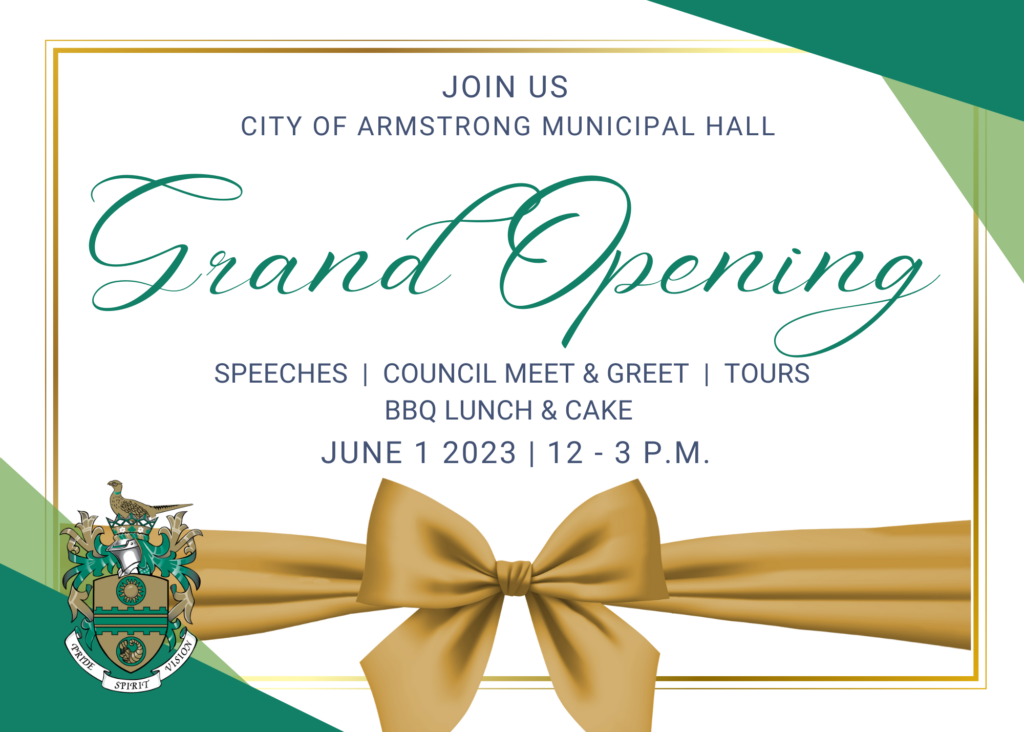 The City of Armstrong is excited to welcome everyone to the Grand Opening event on June 1, 2023 at 12 p.m. until 3 p.m.
The public will have an opportunity to meet with their council members and hear from dignitaries while enjoying lunch and cake. Armstrong municipal hall tours will also take place throughout the afternoon.
We look forward to welcoming our community members to our new beautiful space. For further information, please email info@cityofarmstrong.bc.ca.
To view progress reports throughout the City Hall Development project, please go to our dedicated webpage.