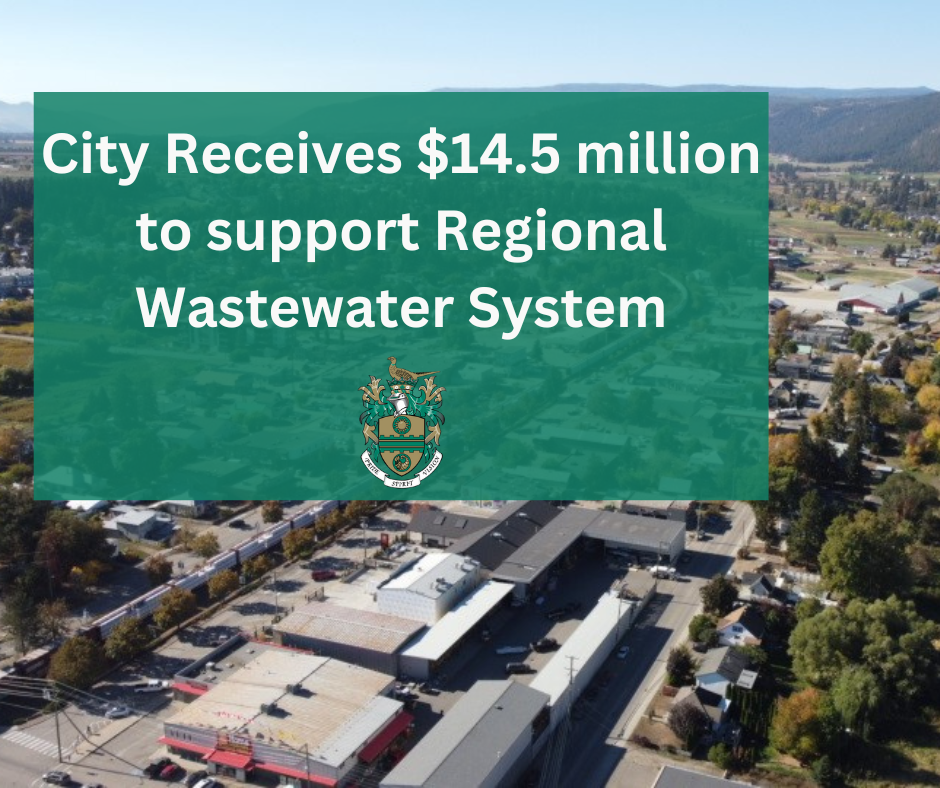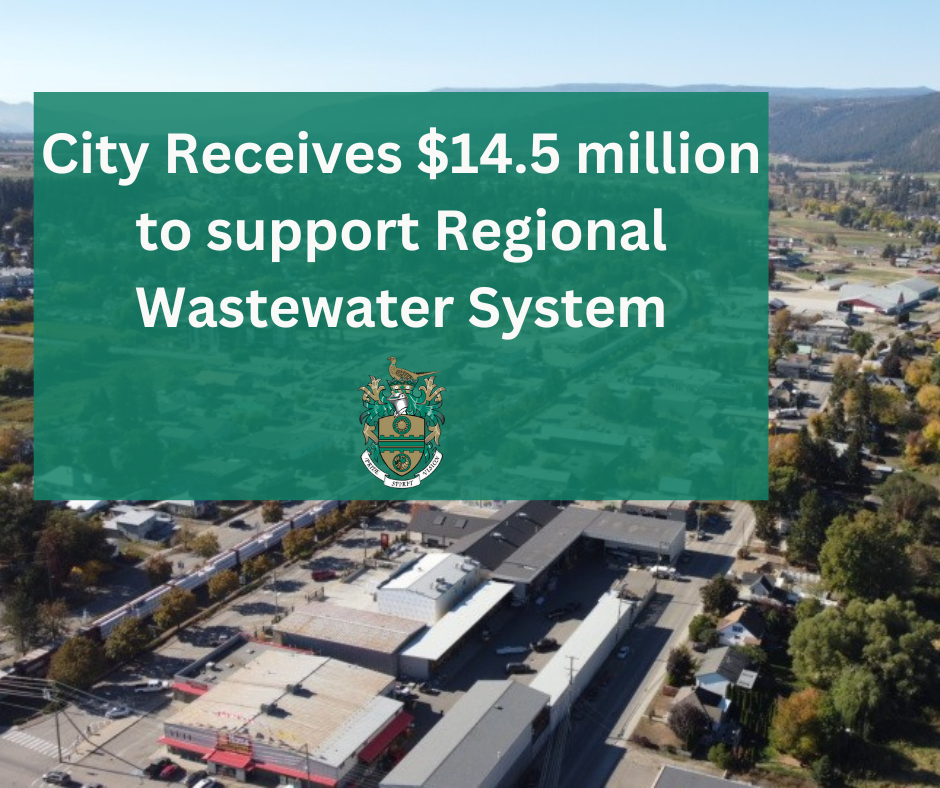 City Receives $14.5 million from Provincial Government to support Regional Wastewater System
Armstrong, BC – The City of Armstrong is pleased to announce they are the recipient of $14.5 million from the Province of British Columbia's Critical Community Infrastructure Fund for wastewater (sewer) system upgrades.
"We gratefully acknowledge the financial support of the Province of British Columbia," said Mayor Joe Cramer. "This significant infusion of funding to our wastewater system will allow Armstrong to make key improvements needed to ensure the system meets regulatory and environmental requirements and the needs of our growing community now and into the future".
The City of Armstrong is receiving the funding to make improvements to its wastewater infrastructure to meet regulatory compliance and integrate its system with the North Okanagan Wastewater Recovery system. Regional services are a cost-effective means to protect public and environmental health.
"The City is pleased to receive Provincial grant funding which will assist Council with one of their key priorities, ensuring the sound management and maintenance of the City's assets," said Dawn Low, Chief Administrative Officer.
Next steps will include studies to determine the most cost effective and environmentally responsible wastewater system for the City of Armstrong to construct. The City looks forward to working collaboratively with the region to produce a system that benefits the entire area.
Updates will be provided to the community through the City's website and social media platforms as the project progresses.