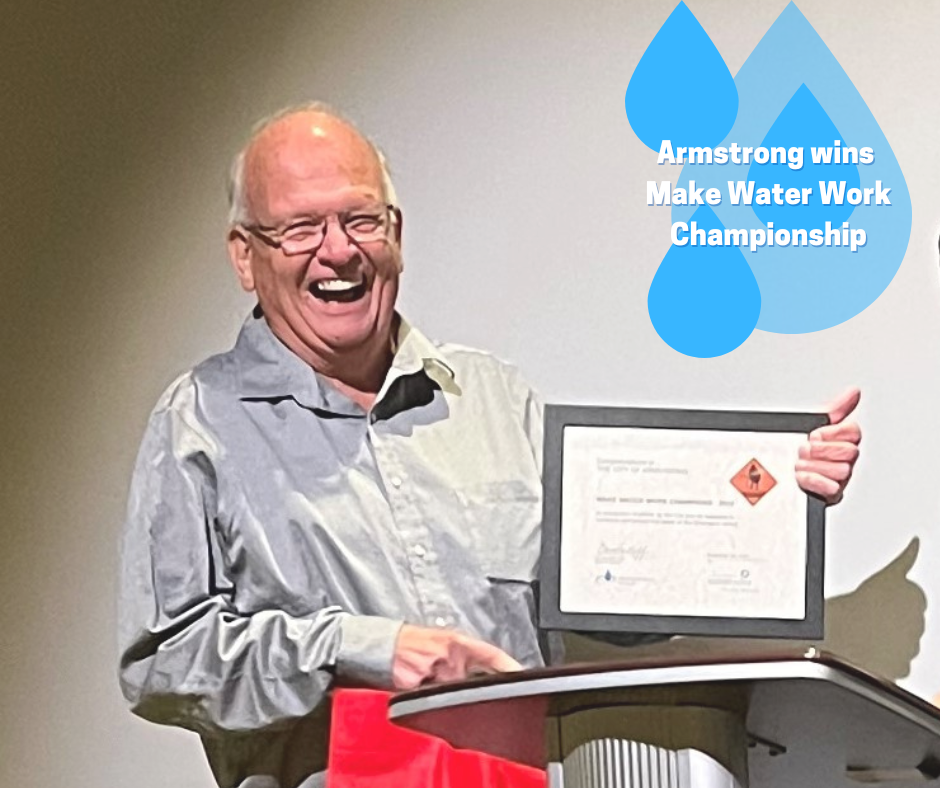 Armstrong has achieved the Make Water Work Community Championship title for collecting the most pledges per capita to conserve water. The City of Armstrong empowers the community to work together to conserve water through a variety of measures including year-round water conservation restrictions, as well as its community-wide participation in the Okanagan Basin Water Boards' Make Water Work campaign. This marks the fifth championship title for Armstrong winning in 2015, 2017, 2018, 2020 and now 2022.
Armstrong Mayor Chris Pieper expressed pride regarding the community's continued commitment to water conservation. "Winning is the prize, but awareness and actual conservation is the biggest prize," explained Pieper.
The City of Armstrong adopted a Bylaw to Regulate Water Use and Conservation aimed at reducing water consumption and demand in 2017. This plan has helped achieve climate action and environmental initiatives and reduce long-term costs through deferral of infrastructure improvements.