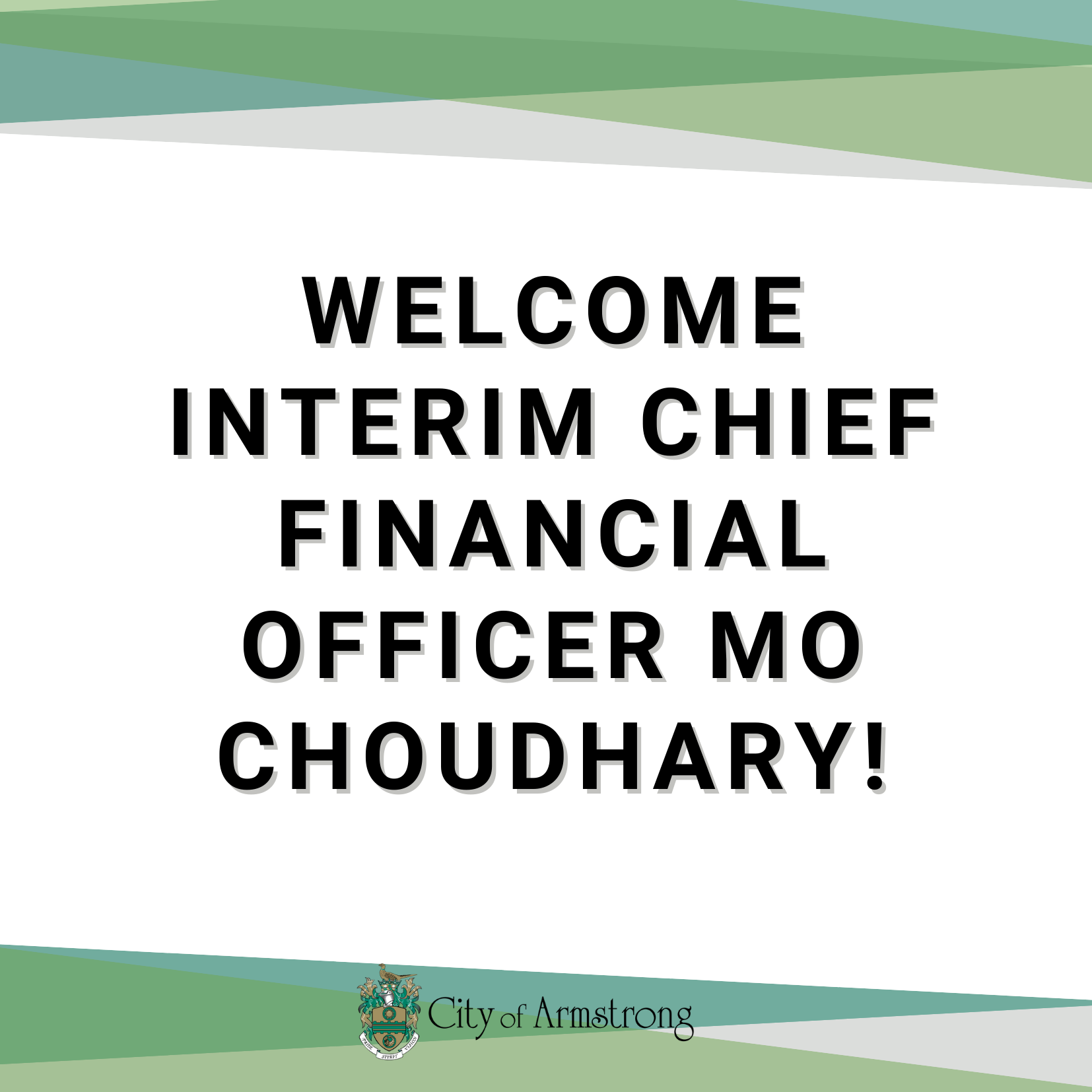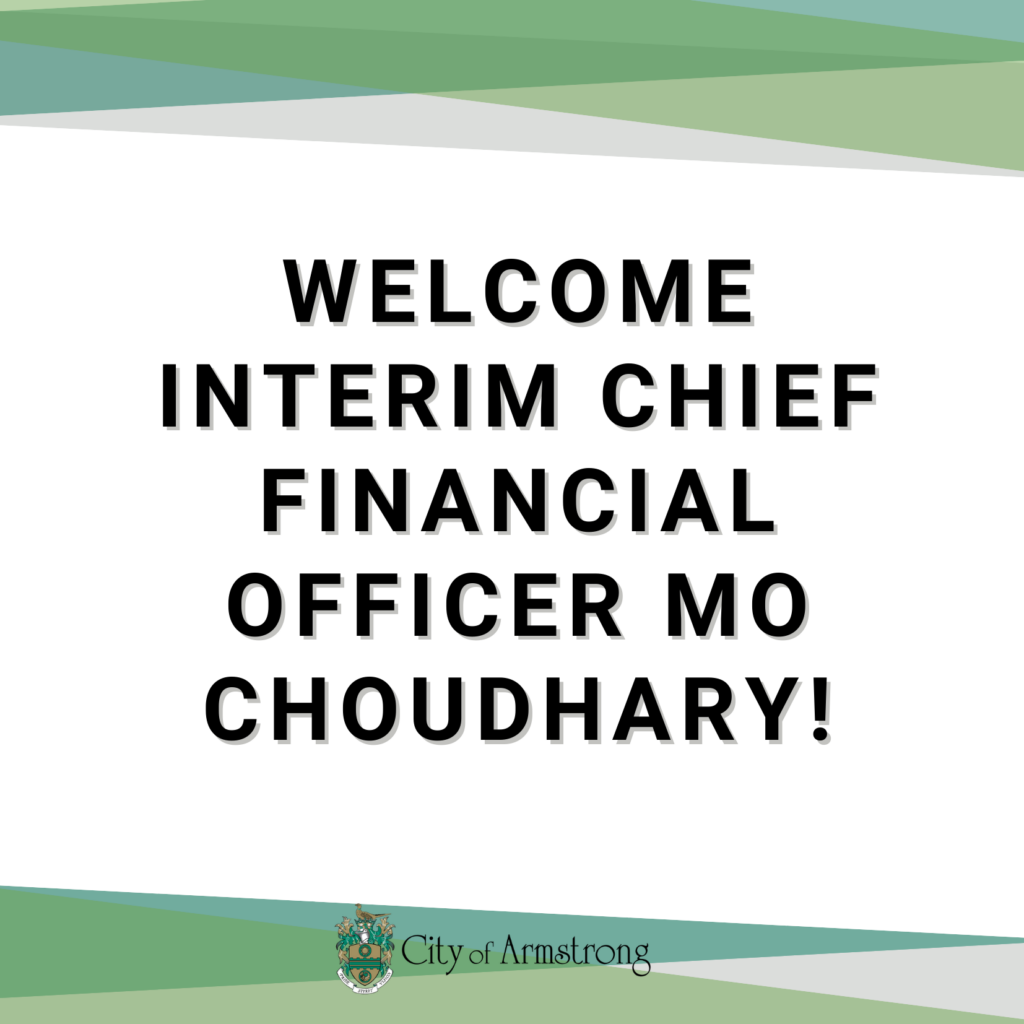 ARMSTRONG WELCOMES INTERIM CHIEF FINANCIAL OFFICER
FOR IMMEDIATE RELEASE
Armstrong, BC — The City of Armstrong is pleased to introduce the interim Chief Financial Officer (CFO) Mo Choudhary. Choudhary will begin his position on Thursday, Sept. 29th, 2022, as incumbent CFO Janene Felker is on a maternity leave of absence.
Choudhary joins the City of Armstrong team and brings with him a wealth of experience to the position, as a public sector employee. Choudhary has worked in as a manager in the finance departments of both municipal government and school board offices and has the necessary skills and knowledge to continue to lead the finance department in upholding the highest standards in good fiscal responsibility and transparency. Choudhary will help Council develop the City's 5-year financial plan for 2023-2027, uphold financial standards and bring audited financial statements and annual reporting to the citizens of Armstrong. Choudhary will also support the community in administering the Civic Grants program, Heritage Society support, purchasing, contract administration, utility and property tax calculations and responsible spending.
"I am confident that Mo's past experience, skills and education in the finance section of the public sector finance will be an asset to the City of Armstrong," said current Chief Financial Officer Janene Felker.
On joining the City of Armstrong, Mo Choudhary stated "I am looking forward to the challenge and providing good fiscal governance to the City of Armstrong and its residents."
Please join us in giving him a warm Armstrong welcome to the community and to City Hall.
– 30 –
Dawn Low, Chief Administrative Officer
3570 Bridge Street Armstrong, BC V0E 1B0
Tel: (250) 546-3023
Email: info@cityofarmstrong.bc.ca