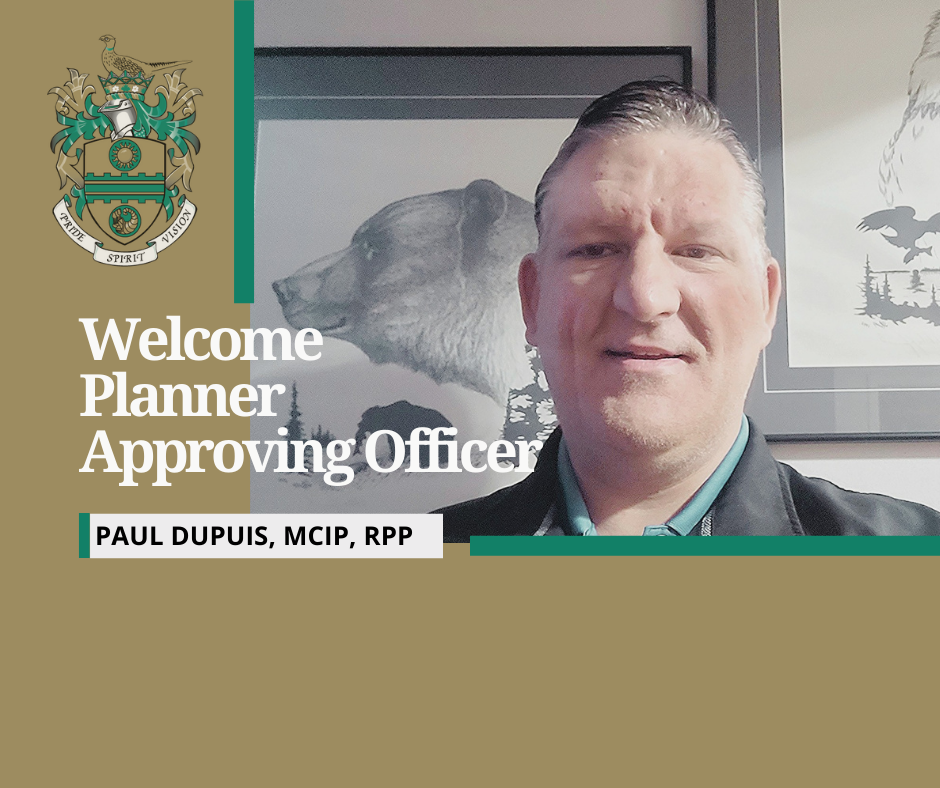 December 21, 2021
FOR IMMEDIATE RELEASE
Armstrong, B.C. – The City of Armstrong is pleased to introduce Paul Dupuis as its new Planner and Approving Officer. Mr. Dupuis will be assuming the role as the head of the planning department following the retirement of Dan Passmore.

"We are very excited to welcome Paul to the team at City Hall and to our great community," Chief Administrative Officer Dawn Low explained. "Mr. Passmore and Mr. Dupuis will work together to ensure a smooth transition. We are happy for Mr. Passmore as he moves into retirement and grateful for all his efforts while serving the City of Armstrong."
Paul Dupuis is a highly proficient Registered Professional Planner coming to us from the Senior Planner position at The District of Lake Country. With more than a decade of experience in municipal government planning operations, he provides significant proficiency in day-to-day planning, policy planning as well as expertise in Subdivision proposals and Agricultural Land developments. Mr. Dupuis will apply his experience and skills to continue the comprehensive review of the City's Official Community Plan Bylaw.
In accepting the position Mr. Dupuis stated "I am honoured and grateful to be chosen to serve the community and Council. I am curious to explore, together, the wishes and dreams of the community for the future. Through seeking to understand, I hope to provide whatever guidance and support as required so that the communities vision can be achieved with time. Armstrong has a rich heritage, and it will be important that the community's work building for the future draws upon and honours that legacy."

Mr. Dupuis is an active member of the Canadian Institute of Planners and the Planning Institute of B.C. He will begin his position with the City of Armstrong on January 4, 2022. Please help us welcome Paul to the community with the outstanding hospitality Armstrong is known for.
-30-
Media Contact:
Dawn Low, Chief Administrative Officer, 250-546-3023