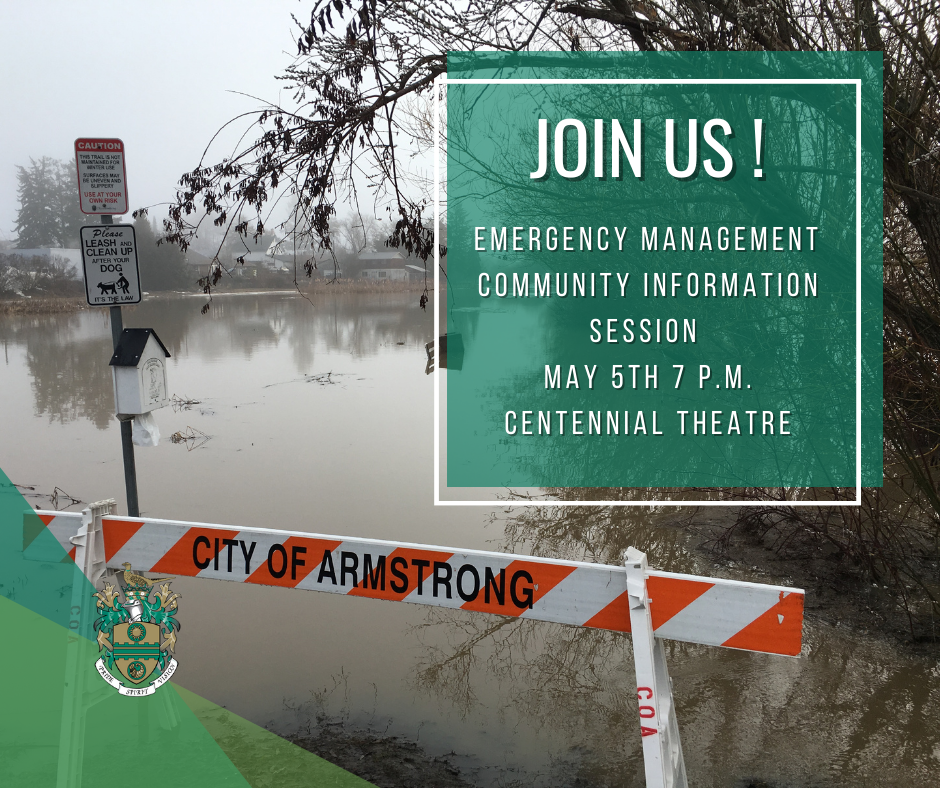 Emergency Management Community Information Session
For Immediate Release

Armstrong, BC – In support of Emergency Preparedness Week (EP Week) occurring May 1st -7th, 2022, the City of Armstrong is hosting an Emergency Management Community Information Session. The session is aimed at assisting residents with understanding emergency preparedness and to answer any questions on how the community can get involved.

Since 2017, the City of Armstrong has seen record flooding events, drought, heatwaves, and wildfires that have impacted our community. The Information session includes presentations on a variety of topics that focus on City preparedness, response, and mitigation efforts such as personal emergency planning for residents and businesses owners. Representatives from the City of Armstrong, Armstrong Spallumcheen Fire Department, Emergency Management B.C., and the Canadian Red Cross will be in attendance.

The City recognizes that it plays an important leadership role in ensuring that our citizens and businesses are aware of their own best preparedness practices.

The event will be held on Thursday, May 5th at 7 p.m. in the Centennial Theatre located at 3305 Pleasant Valley Rd, Armstrong, B.C.