ANR Construction Ltd. crews welcomed log and timber specialist from the Nicola Valley onsite this week. The specialists dropped off the custom log features for installation.
Crews anticipate the log installation to be complete by the end of the week. During the month of July progress will continue with a focus on framing, sheathing and trusses.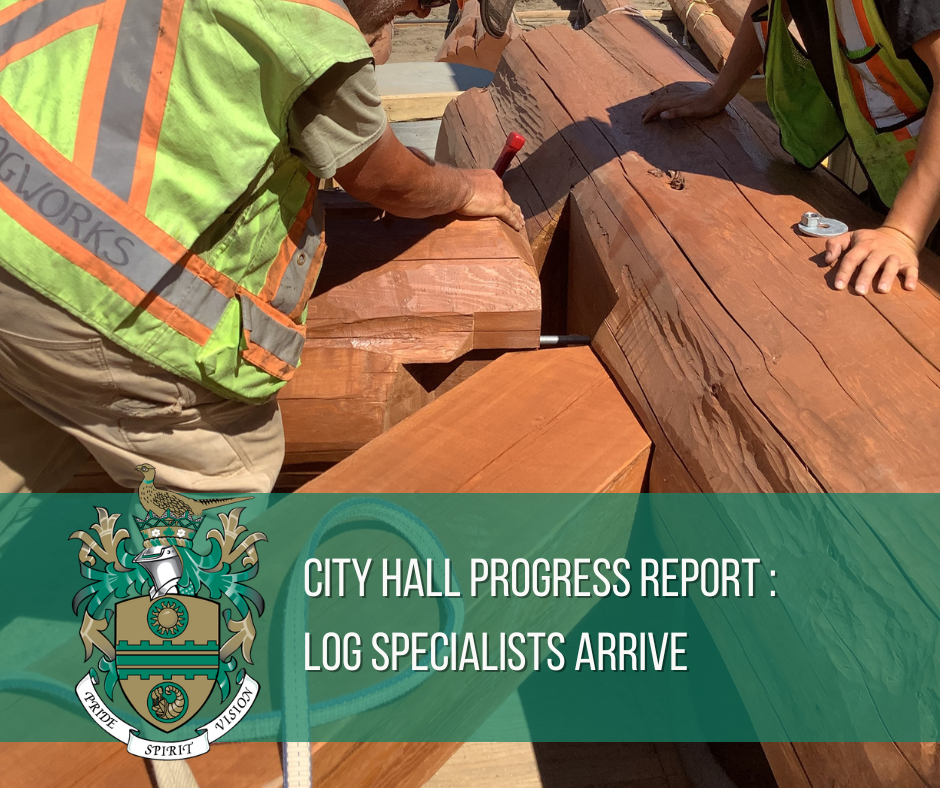 To view current and past progress reports, visit the city hall webpage.